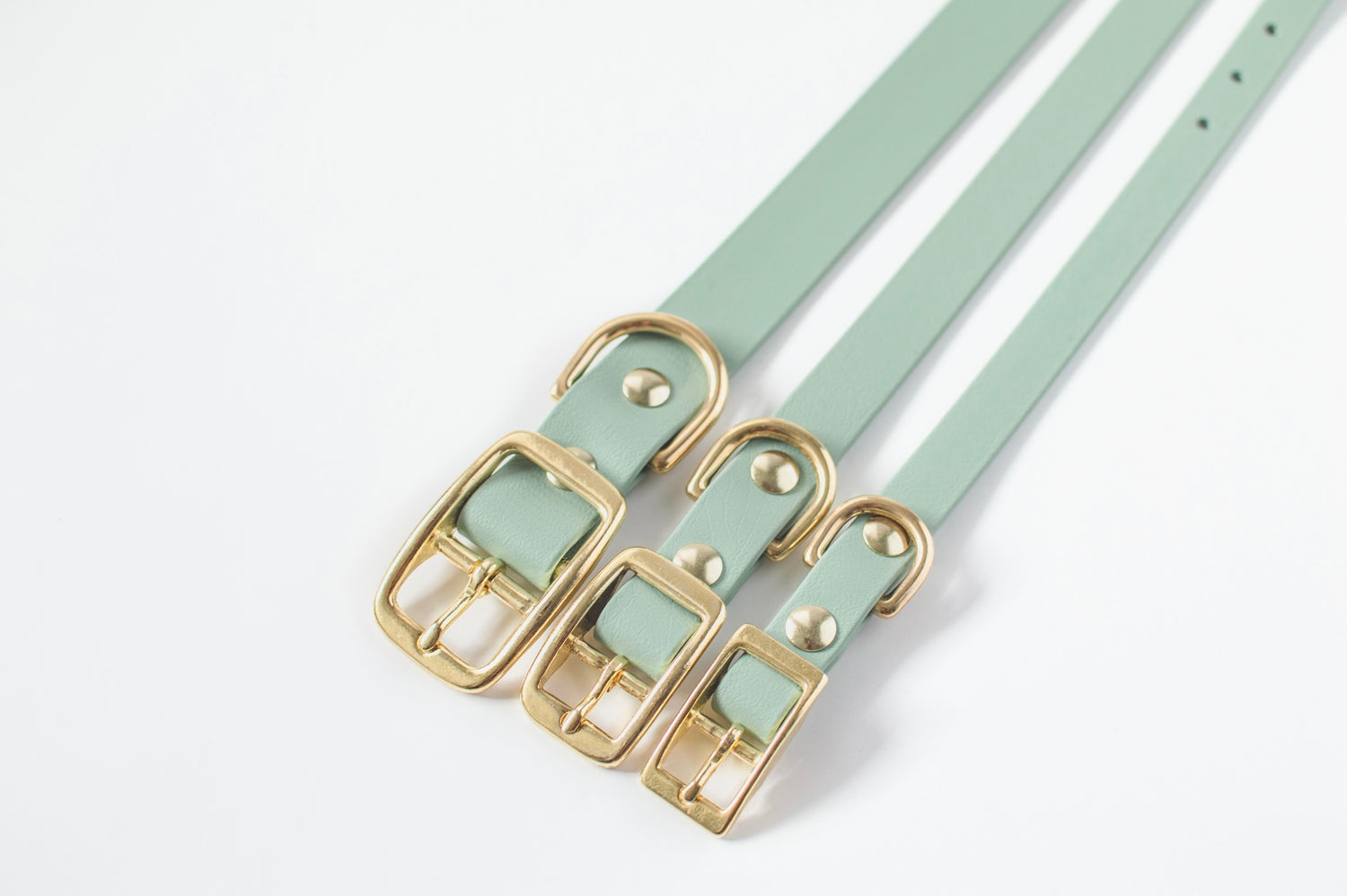 Collar Sizes
XS: 8"-12"
S: 10"-14"
M: 13"-17"
L: 16"-20"
XL: 20"-24"
Collars fit best when fastened in middle of size range. Providing exact measurements of your dogs neck upon ordering ensures your collar will be the perfect fit.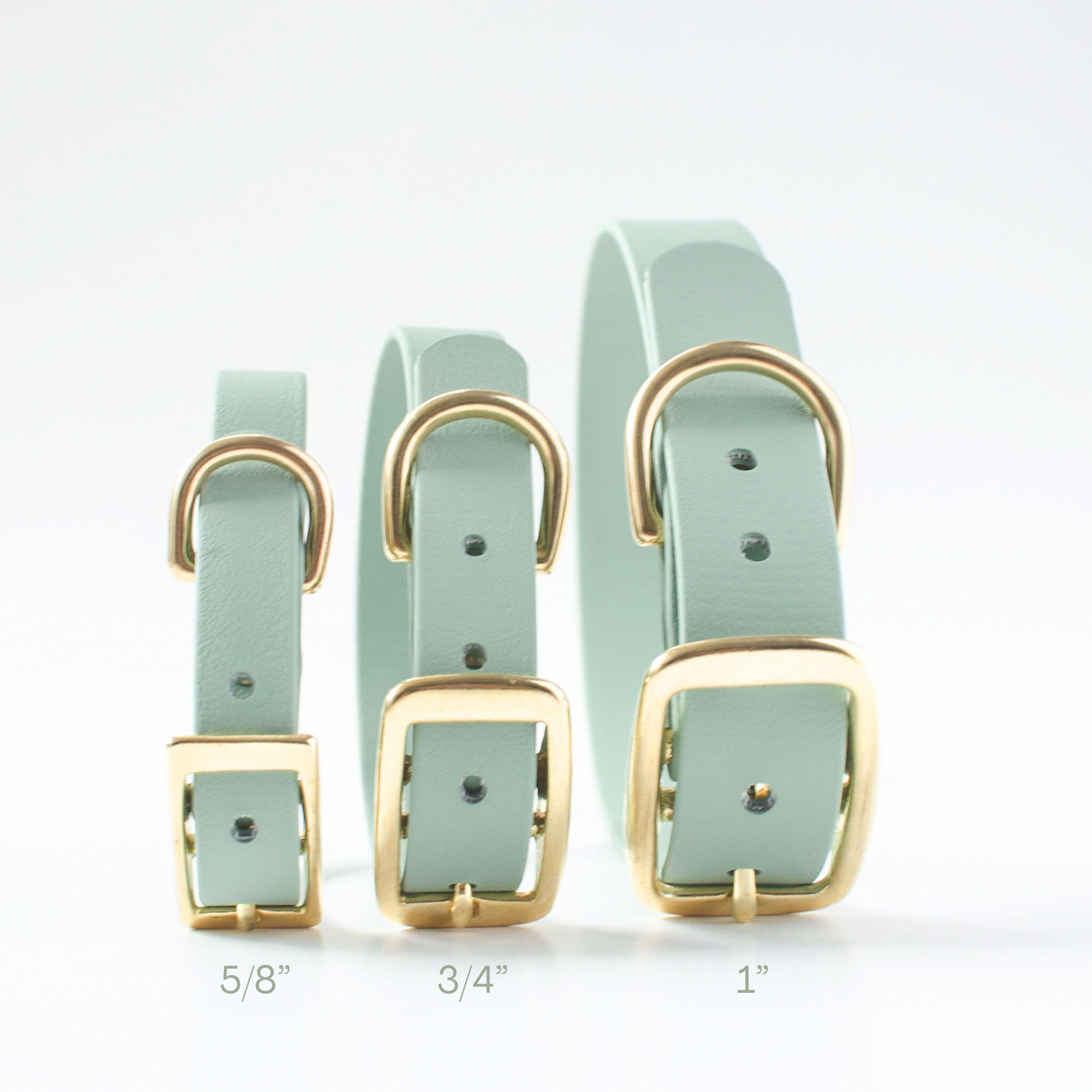 Collar Width
We make collars in 3 different widths of Biothane:
5/8" - XS to S dogs
3/4" - S to L dogs
1" - M to XL dogs
How to measure for a collar
Measuring from existing collar
Quick release collar

Measure from the end of one of the buckles to the end of the fabric/material.

Buckle collar

Measure from the middle (bar) of the buckle to the most worn hole of the collar.
Measuring directly from neck
Use a soft measuring tape to measure the area of your dogs neck where the collar usually sits. You want to have the measuring tape snug, but not too tight. Add 1" to the measurement to ensure collar will not be too tight.